2023 honored guests
Wes Bentley
Virtuoso Award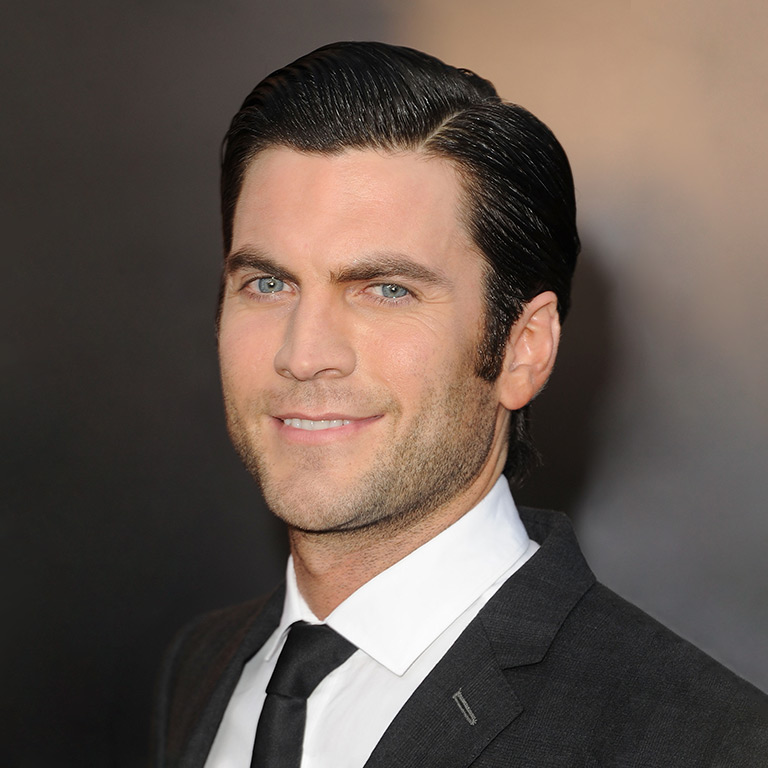 Actor Wes Bentley currently stars as Jamie Dutton on the hit Paramount Network series Yellowstone opposite Kevin Costner and Kelly Reilly. The series, from writer and director Taylor Sheridan, is currently the No. 1 show on television, averaging more than 11 million viewers per episode. A Jonesboro, Ark., native, Bentley participated in drama club and cultivated a specific interest in improvisational comedy while attending Sylvan Hills High School in the Little Rock suburb of Sherwood. At his mother's urging, Bentley attended Juilliard School in New York after his high school graduation but dropped out after a year to pursue his acting career.
In 1999, Bentley gained immediate critical acclaim and recognition for his role in the Academy Award-winning film American Beauty, in which he played Ricky Fitts, the soulful, artistic next-door neighbor to Thora Birch's Jane Burnham. Bentley received multiple award nominations for the role, earning the National Board of Review's Breakthrough Performance Award and a Screen Actor's Guild Award with the rest of the film's cast. Bentley's work in film over his 20-plus years acting has included commercial and critically acclaimed films like The Hunger Games, Interstellar, Pete's Dragon, Mission Impossible: Fallout, and Knight of Cups. Bentley made his TV debut in 2014 on Ryan Murphy's American Horror Story and appeared in multiple seasons, earning a Critics Choice Award in 2016 for his work on the limited series.
---
Sarah Michelle Gellar
Icon Award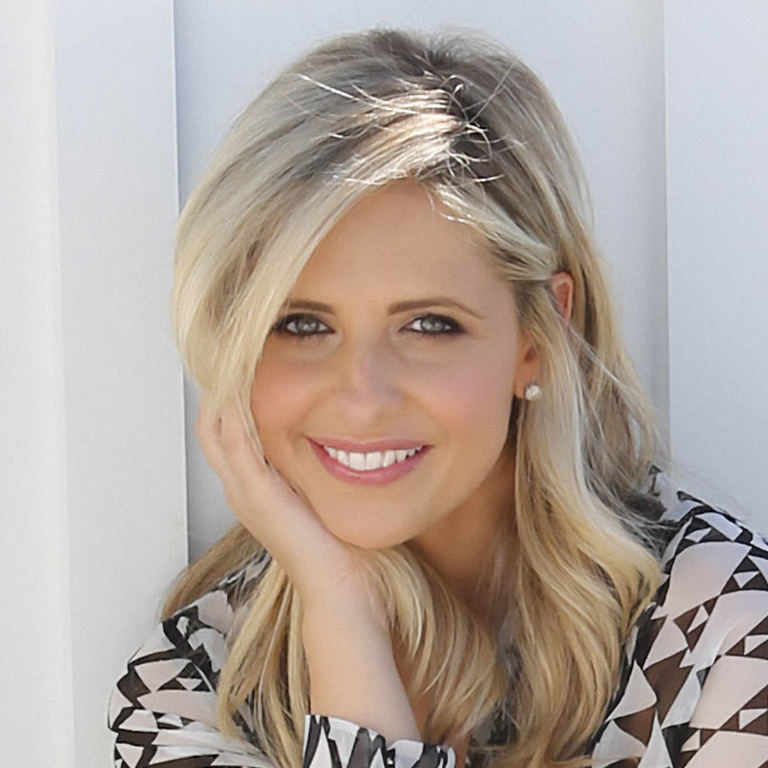 Determined and accomplished are two words that best describe Golden Globe Award nominee and Emmy Award winner Sarah Michelle Gellar. After beginning her career as a child actress, Gellar has remained a leader on the small screen. A veteran of television, theater, and film, her long list of credits has helped her build and maintain her status in the industry. Gellar is well known for her television work, including her role as the iconic titular character on Buffy the Vampire Slayer, an Emmy-winning stint on ABC's All My Children, and starring appearances in CBS's The Crazy Ones opposite Robin Williams and The CW's Ringer. No stranger to the voice-over world, Gellar has lent her voice to the films Happily N'Ever After and TMNT as well as Adult Swim's Robot Chicken, Fox's The Simpsons and American Dad, and Disney XD's Star Wars Rebels.
Gellar's film credits include Veronika Decides to Die, Possession, The Air I Breathe, Southland Tales, The Grudge, The Grudge 2, Scooby Doo and Scooby Doo: Monsters Unleashed, I Know What You Did Last Summer, Scream 2, Cruel Intentions, and Harvard Man. In 2009, Gellar starred in the HBO film The Wonderful Maladys and earned her first executive producing credit. Most recently, Gellar surprised fans with a memorable cameo in the hit Netflix film Do Revenge and voiced the lead character in Netflix's Masters of the Universe: Revelation. Gellar is the star and executive producer of the Paramount+ series Wolf Pack created by Jeff Davis, which marks Gellar's highly anticipated return to the supernatural drama genre. Offscreen, Gellar lends her time and support to child and hunger organizations as an advocate and activist. She works closely with No Kid Hungry and Good+ as well as the nonprofit organization CARE.
---
Sterlin Harjo
Variety Showrunner Award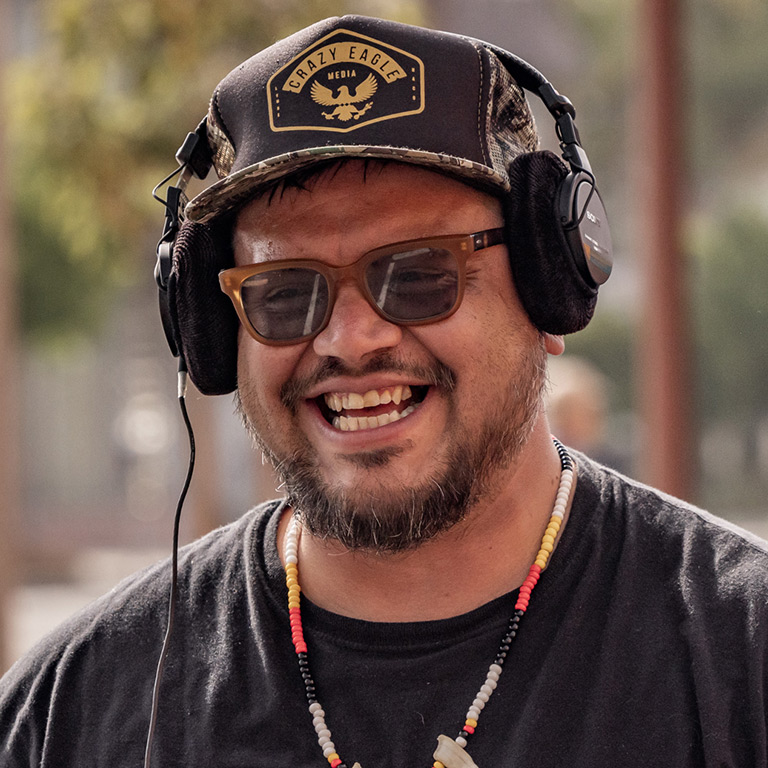 Sterlin Harjo is an award-winning filmmaker from Holdenville, Oklahoma. Now based in Tulsa, Harjo is the co-creator, executive producer, and showrunner of FX's Reservation Dogs, a comedy series following four Indigenous teenage friends living on a reservation in Oklahoma. Harjo, a member of the Seminole Nation with Muscogee heritage, has created and directed five feature-length films in his career. Each of his films is set in Oklahoma and addresses contemporary Indigenous experiences. His first, the drama Four Sheets to the Wind, premiered at the 2007 Sundance Film Festival and was nominated for the Grand Jury Prize.
A founding member of the Native sketch comedy troupe The 1491s, Harjo co-wrote the group's play Between Two Knees, an intergenerational comedic love story and musical set against the backdrop of true events in Native American history. Harjo's series Reservation Dogs, on which he has also written and directed episodes, was honored as one of AFI's Television Programs of the Year in both 2022 and 2023. The series, which has been renewed for a third season, won a 2022 Peabody Award and the 2022 Independent Spirit Award for Best Comedy Series. Harjo's series Poster Girls, which he co-wrote with bestselling novelist Jonathan Lee, is in development with FX Productions. Paramount+ recently acquired his series Yellowbird, based on Sierra Crane Murdoch's novel of the same name. Harjo has several other projects in development, including the Netflix series Rezball produced by LeBron James's SpringHill.
---
Craig Robinson
Spotlight Award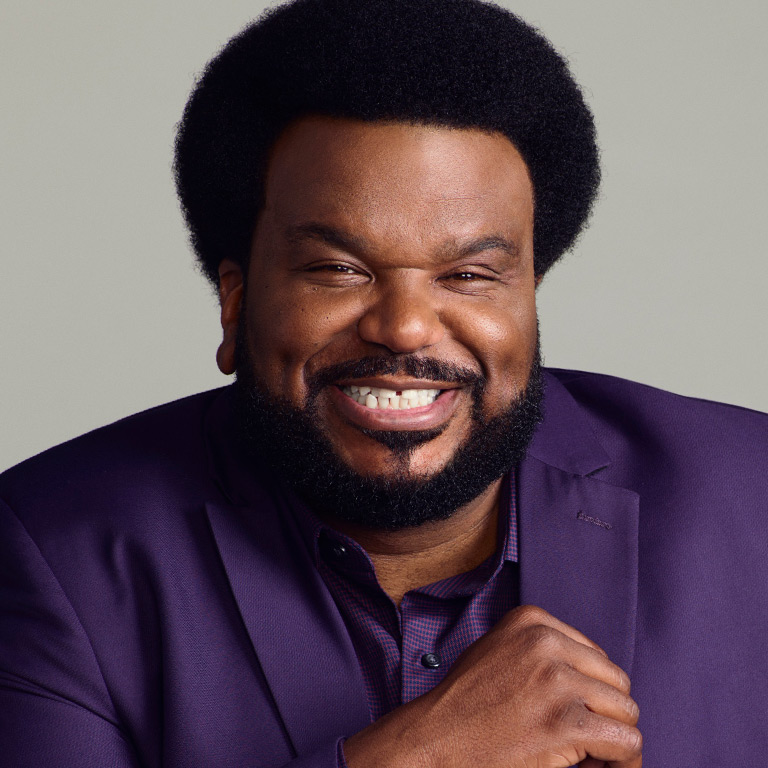 Beginning his career as a stand-up comedian, Craig Robinson first made his mark on the comedy circuit at the 1998 Montreal Just for Laughs Festival. Now headlining venues and festivals across the country, he does both solo acts as well as full-band sets with The Nasty Delicious. Best known for his portrayal of Darryl Philbin in NBC's The Office, Robinson has also starred in the films Knocked Up, This Is the End, Hot Tub Time Machine and its sequel, Morris from America, Tragedy Girls, Dolemite Is My Name!, Mona Lisa and the Blood Moon, Songbird, and The Bad Guys.
Before deciding to pursue his comedy career full-time, Robinson was a teacher in the Chicago public school system. He earned an undergraduate degree from Illinois State University and master's degree in education from St. Xavier University. While Robinson was studying education in Chicago, he also discovered his love of acting and comedy, joining the famed Second City Theatre. In addition to The Office, Robinson has starred in his own sitcom, Mr. Robinson, and the shows Ghosted, Eastbound & Down, Mr. Robot, and Brooklyn Nine-Nine, in addition to hosting Fox's The Masked Dancer. Robinson re-teamed with Brooklyn Nine-Nine executive producers Dan Goor and Luke Del Tredici for Peacock's hit scripted comedy show Killing It, which is currently filming its second season.